Follow With Networked Blogs

Eden
Clone it

Popular Posts

21 August 2012
Tuesday, August 21, 2012
|
With Love ╰☆╮Sapphire Ray╰☆╮
| Edit Post
No....Really I want to be showered with things from my Wishlist over on Eden Fantasys!! Yes, you read that right how awesome is it that others can shower you with gifts or surprise you with something you have been longing for on your Public Wishlists?! The luxury of this is that you will get gifts or surprises from someone you know or maybe someone you don't know, BEST PART is they will NOT know your address all that will show is your screen name an the state you reside in that is it. There are MANY ways to find out what someone you are following is longing for just by browsing their Contributor Profile or even their blogs if they choose to share it there as well. I personally haven't gotten anything from someone I didn't know, I think it would be neat to see what they would choose from my list.
If no one ever gifts things to me that is okay too since I get all kinds of special treats thanks to all the wonderful programs offered by Eden I will list some of the programs offered that you too could join to either have others shower you with gifts or so you can shower yourself. I shower myself with goodies it seems ALMOST weekly!! I often think I have an addiction to this place which isn't bad at all I

ღ

Eden and how they love spoiling us with so many great ways to earn free or discounted products. That is a plus for me since I can on a limited income right now, my sexual pleasures are a MUST but I can't justify splurging on a $80 toy or $30-$50 on a nice piece of lingerie that I think I MUST have. I partake in a few programs which I love that I have the opportunity to have access to.
Points Program-Click on the purple highlighted area that says "Points Program" and signup to join Eden's Community where you too can start earning your very own points. The points system is pretty easy to figure out how it works and what you can do to earn points on a daily basis. You can see the breakdown of tasks here once you join! I don't normally accomplish all those tasks in one day but no matter how often you get on or the amount of points you earn in a day they add up QUICK. Ask me how I know?! Wait, don't ask me cause I am HAPPY to tell you, I just cashed out an order at the beginning of the month for $255 WOW I am sure you are thinking that is A LOT of stuff. Believe it or not I saved TONS of money my order if I wouldn't have had discounts,free stuff and points I would have paid $369.87 out of pocket! Hear me out now I do NOT have that kind of money I am barely making it on my bills, I got ALL of that for FREE because I earned POINTS :) How awesome is that. That was on August 1st that I did that. Sadly I had to return 2 items but they were credited back to my gift card I used, I earn points day after day added with that gift card and got an other order on August 14th totaling out to $138.68 again that was also with $50.20 in discounts cause items were on sale or I got them as Buy Out Reviews (will explain that soon)! Again, I paid NOTHING out of pocket I used all points for my orders, some of the people I personally know I have told about the
Points Program
that Eden offers to us contributors, some have joined an made good orders themselves while others have joined an gave up because it took too long to earn the points. Another thing that I think is generous is even when you spend money,points or Gift Cards you earn back 5% in points of what you spent! So you really are NEVER at a balance of 0 when it comes to points!
Review Program-I also partake in the Eden
Review Program
,
it is an onsite program where I am able to choose one item a month within my price range, I get it for FREE in exchange for an honest review. How do you choose what you get to review?! Well you have a rank on Eden you earn your rank by people voting on your reviews,you voting on others reviews as well as site participation. There are MANY parts to the Review Program from written reviews,video reviews,adult video reviews,buyout reviews and descriptive reviews. These all are similar but very different at the same time I will do a small breakdown of them.
Types of Reviews
Written Review
-You can write a review on items you have purchased from Eden or anywhere as long as they are on the site.
Advanced Review Program
:With this program there are TWO ways of getting in one is writing 2 or more reviews then being voted in by the community the other is getting a mentor through the mentoring program where you are taught how to do proper reviews.
Video Review
-This is more of an infomercial where you tell about how the item you are reviewing works,pros,cons,functions as well as your thoughts. These go along with written reviews as well.
Adult Video Reviews
-Pretty much the same as the Video Review but you show some nudity NOT of you actually using the product per say, depending on the product that is. Checkout some video reviews here! This is my friend Lusciouslollypop's video ;)
Buyout Reviews
-These too are written reviews in which Advanced Reviewer's can choose ANY item(s) they want an get them at a discount. Buyout Reviews can be conjoined with a video review but you don't get these for free you get a 30% discount off the item(s) and they are approved right away.
Descriptive Reviews
-Are done by a panel that is chosen to review the newest products that are being offered at Eden, so that when you go to the product page you see more then just the manufacture's details on the item.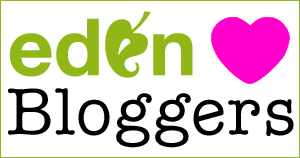 One of my faves that was removed a few months ago but recently brought back is the Eden's Blogger Program that is actually how I got started with Eden to begin was blogging reviews then I switched over the to Sponsored Posts Program where I get Gift Cards for posting and promoting Eden! The payout varies depending on what all I add to my posts.
With all the wonderful things offered at Eden Fantasys I keep my "Kitty" completely happy! I love that there is such a place that offers so many ways to "earn" product,review product as well as a supportive community. I have made a good friend since joining Eden, I spend a lot of my time over in the forum answering polls,questions,posts,making my own polls and discussions. I love that everyone here is very open as well as non judgmental when you ask questions. Best of all it is pretty much anonymous when you ask since NO ONE really knows who you are unless you choose to make yourself known by your screen name or avatar. A few of my real life friends know who I am on Eden but I talk to them about my personal life anyways so no need to hide over there. I honestly wish I would have started utilizing all these programs a year ago when I started working with Eden. Do you know how much stuff I would have if I would have realized what the
Points Program
was all about?! I could have tons of stuff not that I don't already do but my collection could have been a lot bigger! My ranking would be a lot higher if I cross posted my reviews on my blog as well as on Eden itself. No worries though, my reviews have improved A LOT over the past year so I can always go back an re-review those same exact items on Eden and give more information about they toy that I may have left out when I did the original review on my blog.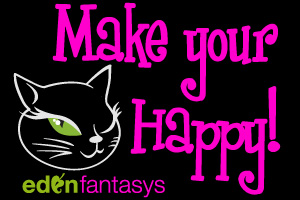 This post is sponsored by Eden Fantasys-The Shop You Can Trust
Blog Archive

Pinterest

All content posted on this page is property of Sapphire Ray's Play Chest unless otherwise stated. . Powered by
Blogger
.

Labels
2011
(1)
2013
(1)
2014
(1)
Admiral
(1)
adult content
(1)
affiliate
(6)
aggravation
(5)
Anal
(5)
army life
(6)
Bad Dragon
(2)
bath products
(1)
Battery Operated Vibes
(1)
Beginner
(1)
Bigs
(1)
Bikini
(1)
Blog Hop
(3)
bloggers
(1)
Blogging
(1)
Blush
(1)
Blush Novelties
(1)
Body Jungle
(5)
Bullet
(1)
Burlesque
(1)
Burlesque Toy Shop
(3)
business
(1)
By For A Cause
(1)
CalExotic
(15)
Canadian Shop
(4)
cancer
(1)
Candle
(1)
Ceramic
(1)
changes
(1)
Chavez Designz
(3)
children
(1)
Clit Vibe
(5)
Cock Ring
(1)
Collections
(4)
Compare
(1)
compare and save
(1)
Condoms
(1)
Contact Me
(1)
Costumes
(1)
Country Bob's
(1)
Couples Toys
(5)
Dance
(1)
Dance Wear
(1)
Diamond Starr Boutique
(7)
Dildo
(6)
Dildos
(10)
Disclaimer
(1)
Doc Johnson
(2)
Dream Girl
(1)
Eden
(3)
eden fantasys
(29)
Ergonomic pen
(1)
Erotic Toy Town
(5)
Face Case
(1)
FAIL
(1)
FairHaven Health
(2)
Fantasy Play
(1)
Fertile Focus
(1)
FertileAid
(1)
Flashback
(1)
Food
(1)
free
(1)
Friends
(1)
FTC Guidelines
(1)
Funny
(3)
FunToys
(2)
G-Spot
(6)
G-Spot Lollipop
(3)
G-vibe
(2)
Gifts
(1)
Giveaway
(7)
Giveaway Announcements
(2)
Glass
(4)
Go Green
(1)
Good Vibrations
(6)
Grandpa
(1)
Healing
(1)
health
(7)
health and beauty
(3)
Hoods
(1)
How To
(3)
Hybrid Lube
(1)
Icicles
(2)
Ideas
(1)
Infertility
(2)
Items I Won
(1)
Je Joue
(1)
just saying
(1)
keychains
(1)
ladygasm
(1)
Lelo
(2)
letter to toy companies
(1)
life
(17)
Lingeri Butik
(1)
lingerie
(12)
love
(1)
lubes
(5)
Maia
(3)
Make-Up
(2)
MIA
(1)
military
(2)
Minna Life
(3)
Moved
(1)
Moving On
(1)
Music
(1)
MUST HAVE
(1)
MUST READ
(1)
My Experiences
(1)
Never Be Ashamed
(1)
New On The Block
(1)
New Sponsor
(1)
Nipple Nibblers
(1)
No.55
(1)
Nomi Tang
(2)
Oils
(1)
Our Naughty Secrets
(4)
P-Spot
(1)
Penis Pump
(1)
Penis Pump Warehouse
(1)
Personal Care
(1)
Pipedream
(12)
Pleasure Heaven
(1)
Pleasure Purse
(1)
Plus Size
(1)
poem
(1)
Pro Life
(1)
Quotes
(1)
Rabbit Vibe
(3)
rambles
(7)
Rants
(10)
Rechargeable
(5)
Relationships
(1)
review
(16)
Reviews
(106)
rigs
(1)
Rocks Off
(1)
Role Play
(1)
romance
(3)
Sale
(2)
Sale!
(1)
Sales
(4)
Save Money
(1)
scentsy
(2)
school
(3)
Seven Til' Midnight
(1)
Sex Blogger
(1)
Sex Comic
(1)
Sex Furniture
(1)
sex toys
(52)
Sexpert
(12)
Sexshop.net
(4)
Sexy
(1)
Sexy Wear
(1)
SheVibe
(2)
Shibari Wands
(1)
Shoes
(2)
Shop & Save
(1)
Silicone
(5)
Silicone Lube
(1)
Size Queen
(1)
Sponsored Post
(12)
Sponsors
(2)
Spunk Lube
(2)
Steel Dildo
(1)
Storage
(1)
Strawberry Blushes
(1)
Sublime Social Media
(1)
Sunflower Seeds
(1)
Tabu Toys
(19)
Tantus
(3)
Temperature Play
(2)
The Adult Toy Shoppe
(11)
The Safe Alternative
(2)
TMI Tuesday
(2)
Toy Care
(1)
Toy Cleaner
(2)
toy materials
(1)
Toy Storage
(1)
TPR Material
(1)
Travalo
(1)
trucking
(2)
Trying New Stuff
(1)
TTC
(4)
UGLee Pen
(1)
UK
(1)
Upcoming
(2)
updates
(3)
UR3
(1)
usb
(1)
va-va-voom
(4)
Vibe
(11)
Vibrator
(2)
Vixen Creations
(1)
wands
(2)
Water Based Lube
(1)
wholesale keychain
(1)
Wigs
(1)
Wishlists
(1)
work
(4)